REDLAND CITY COUNCIL


The Redland City Council are proud supporters of Screen Queensland's film-friendly pathways program and have been exceptionally supportive in allowing us to film in one of the most beautiful corners of the world.

We are very grateful to have received a Regional Arts Development Fund (RADF) grant.
The Regional Arts Development Fund is a Queensland Government through Arts Queensland and Redland City Council partnership to support local arts and culture.
We were honoured to receive an on-set visit by the Redland City Mayor, Karen Williams. Also seen in this picture is Kristen Banks who is the Service Manager – Communication, Engagement and Tourism for Redland City.  We liaised extensively with Kristen during our months of pre-production and this film would not have been possible without her support.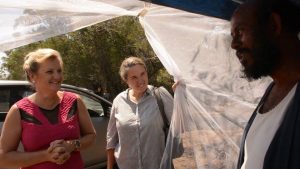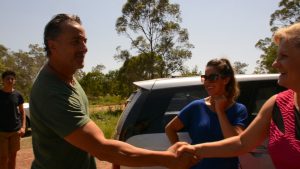 Thank you to the following local businesses/organisations
Sirromet Winery
University of Queensland – Moreton Bay Research Centre
Stradbroke Ferries
Straddie Sharks Rugby League Club
Straddie Bakery
Sunnyside Boat Repairs
Pacific Resort Cleveland
Tania's Art House Studio
CJ's Island Pizza
Skip's Snack Bar